Super Smash Bros. for Nintendo 3DS / Wii U, known as Dairantō Smash Brothers for Nintendo 3DS / Wii U (大乱闘スマッシュブラザーズ for Nintendo 3DS / Wii U, Dairantō Smash Brothers for Nintendo 3DS / Wii U? "Great Melee Smash Brothers for Nintendo 3DS / Wii U") in Japan, are two video games announced for the Wii U and Nintendo 3DS during E3 2013. They both act as the fourth entry in the Super Smash Bros. series of fighting games, which features several Nintendo characters. The Nintendo 3DS version will be released on October 3, 2014.
Development
Edit
The game was first announced at E3 2011, but no further information was released due to Masahiro Sakurai working on finishing Kid Icarus: Uprising. At the start of 2012, the game was officially in production, but new information was not released until the following year. On June 11, 2013, two trailers were shown during a Nintendo Direct: one announcing the game and the Villager from Animal Crossing as a newcomer, and another announcing that Mega Man would also be a playable character. One more trailer was released before the end of E3 2013 showing that Wii Fit Trainer would be playable for the first time. Afterwards, the game's official site started revealing at least one playable character per month. On June 10, 2014, it was revealed that Pac-Man is one of the new playable characters, and the games also have references to Galaga, Xevious, Dig Dug, and Mappy.
Playable characters
Edit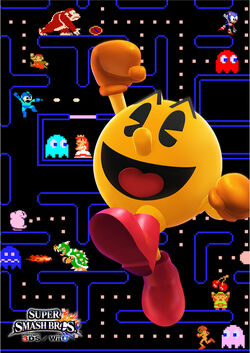 Confirmed characters so far:
Super Smash Bros. for 3DS / Wii U
Red, Blue, Yellow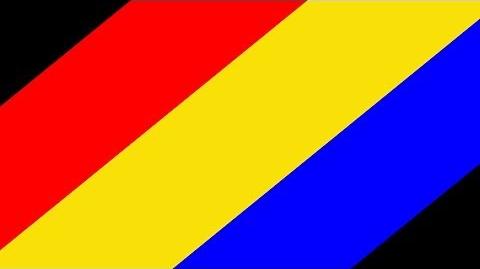 External links
Edit
Ad blocker interference detected!
Wikia is a free-to-use site that makes money from advertising. We have a modified experience for viewers using ad blockers

Wikia is not accessible if you've made further modifications. Remove the custom ad blocker rule(s) and the page will load as expected.